Why Us?
Suite 103
Las Vegas NV 89120
USA
Phone: 702-451-8815
Fax: 702-450-9925
Email us
Why Fountas & Associates?
We've been through the hassle of filing immigration paperwork.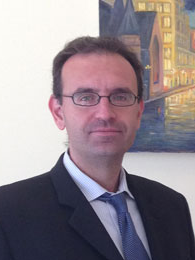 Having been born in Canada, Mr. Constantinos Gus Fountas successfully applied for and received permanent residency in the US. The experience taught him how complex and difficult it was. He did it legally every step of the way and he discovered that he wanted to help others become legal citizens and obtain permanent residence.
Mr. Fountas has been practicing immigration and citizenship law in Las Vegas for about 10 years. He has a background in family-based and business and work-related immigration law; this dual perspective helps him to provide his clients with more options for citizenship, such as:
Green cards (permanent resident)
Immigration through a family member
Immigration sponsored by an employer
Immigration through "The Registry" provisions of the Immigration and Nationality Act
Immigration by investing in a business
Immigration through the Diversity Lottery
His broad knowledge can help clients avoid common and costly errors during the citizenship application process, including:
Accidentally submitting false or inaccurate information
Applying for the wrong type of visa
Missing deadlines
Before filing any paperwork with immigration, qualified immigration attorneys such as Mr. Fountas can help you select the right types of forms and gather the necessary information. Even if you have already begun the process, Mr. Fountas can guide you through any stage.